1774-7086 SEM Servo Motor No Encoder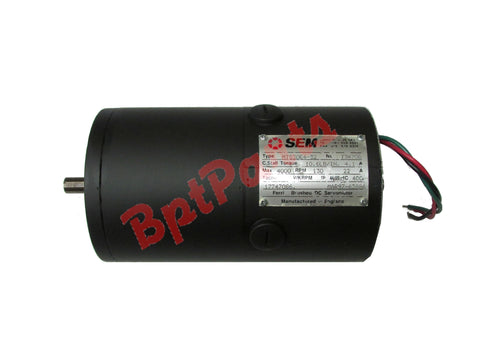 1774-7086 SEM Servo Motor No Encoder
Description:

1774-7086 Motor, Servo, EZ-Surf, (MT30-E4-32), Without Encoder, Rebuilt, 6 Month Warranty

Note:
You Must Send in Your "Core" Motor

Before

 We Will Ship This Motor
This Motor Is Not Sold With The Encoder Included
If The Encoder Is Required or You Need a Replacement Encoder You Need P/N 1174-7675D To Purchase This Click Here
Note: This Item Requires Purchase Of A Core Charge (Click here Core Charge). A Core Charge Serves As A Deposit And Will Be Refunded Upon Receipt Of The Complete And Repairable Old Part. The Refund Will Be Issued Within 30 Days Of Receipt Of The Core Part.
The Returned Part Must Be The Same Part Number, Model, Type, Brand Or Style To Receive A Core Refund. No Exceptions Unless Given In Writing Prior To Return.
In Order To Receive A Full Refund Of The Core Charge, Returned Motors Cannot Have:
Missing Parts
Modifications
Bent Motor Shaft
Parts Broken Off Of The Motor
Internal Rusting That Has Damaged The Motor Beyond Repair
Alternate Part Numbers:
1774 7086
774-7086
7747086
17747086
MT30-E4-32
E4-32
Product Types
Best Sellers